The Copper Flat Airbnb
My love for all things interior design paired with my experience working in the hospitality industry collided with the creation of The Copper Flat Airbnb. 
This century-old duplex boasts two character-filled units, one of which I live in while the other is set up to host up to 4 guests in an electric and moody vacation escape. 
This Airbnb space was created with uniqueness in mind and is the perfect place to relax, entertain or work from. I designed this space with MOOD as the center identity and I hope you can see that! Close to many Brantford amenities, this is the perfect space to enjoy a weekend getaway, family visit, work-from-home set up and much more! 
Interested in learning more about The Copper Flat Airbnb or booking a stay?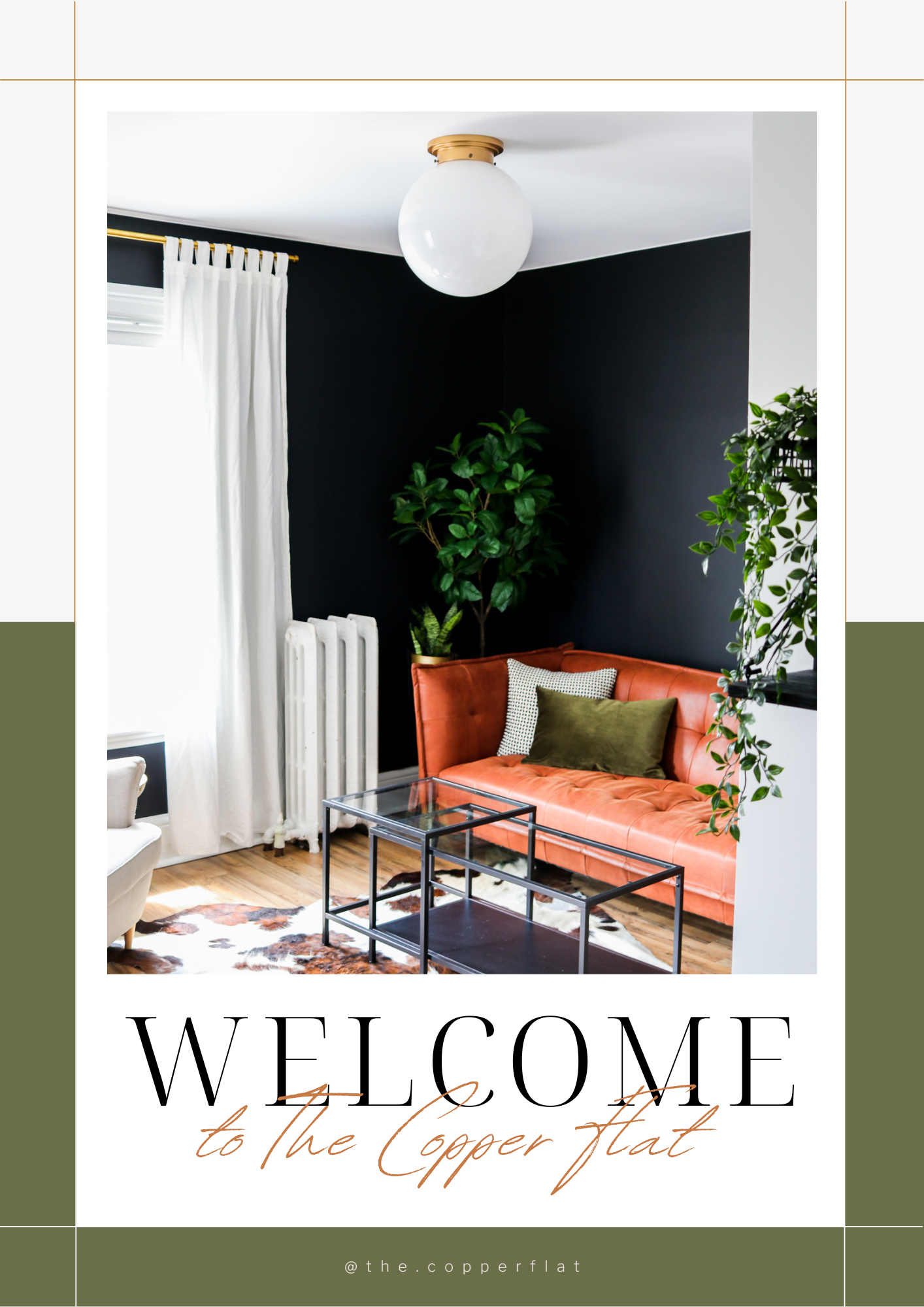 Guest Guide
Chalked full of check-in details, house quirks, and our favourite recommendations for sight seeing, entertainment and restaurants!
READ IT NOW!